Football, basketball and hockey are done for the summer and you're trying to decide which sport is best to dive into next. There's the fast-paced fun of watching Novak Djokovic and Rafael Nadal slug it out for 4 hours under the beating sun. Or you can catch a slower, more cerebral golf match where the mood seems relaxed but the pressure simmers under the surface. Both can be exciting in their own ways. We're going to make a case for both and let you decide!
Golf: The PGA Tour is in full swing and the field is better than it's ever been. You have a number of superstar athletes consistently battling it out in some of the toughest conditions ever. Experience is key in golf. You need the ability to shake off a bad hole.
Something unique about golf is the lack of an "over 35" decline. In the other big sports an athlete loses value as soon as they turn 35.  Not in golf. Just a few months ago Tiger Woods won the biggest tournament in golf at the age of 43. Anything can happen on the golf course and the ability to realize that makes an older player a scary person to compete against. The Open Championship is coming up in July and it is the oldest of the 4 "major" tournaments. With its old age you can expect some "older" competitors to be in the mix. Expect the unexpected when watching golf!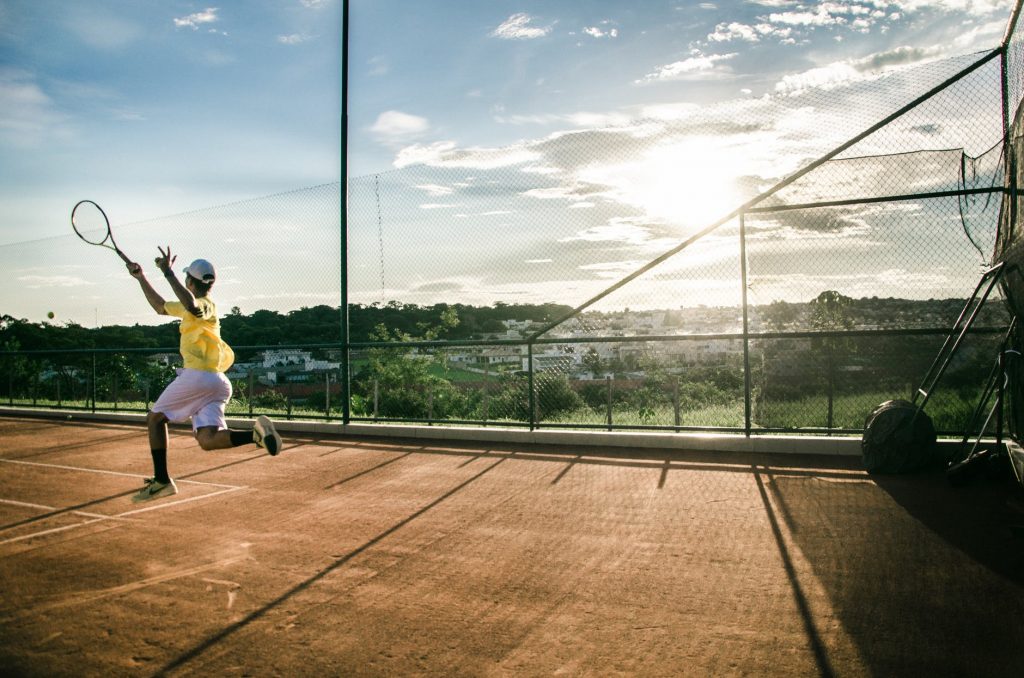 Tennis: Tennis is a game of chivalry and etiquette. There is an elegance and grace that mixes in with raw endurance. Some tennis matches can last up to 5 hours long so if you're looking to sit down and watch a full match, be sure to clear your schedule.
Tennis is extremely international with players hailing from all over the world. In this sense, there is almost an Olympics type feel to the big tournaments. Fans come from all over the world to back their fellow countryman.
This will be no different in early July when the classic Wimbledon tournament takes place in England. Much like golf old will meet new with legends like Roger Federer facing off against a young crop of players eager to cement their place in history. When watching be prepared to yell and grunt in emphasis just like the players!
You're going to be getting some exciting action no matter what sport you choose to follow. Our suggestion: Play them during the day and watch them at night!