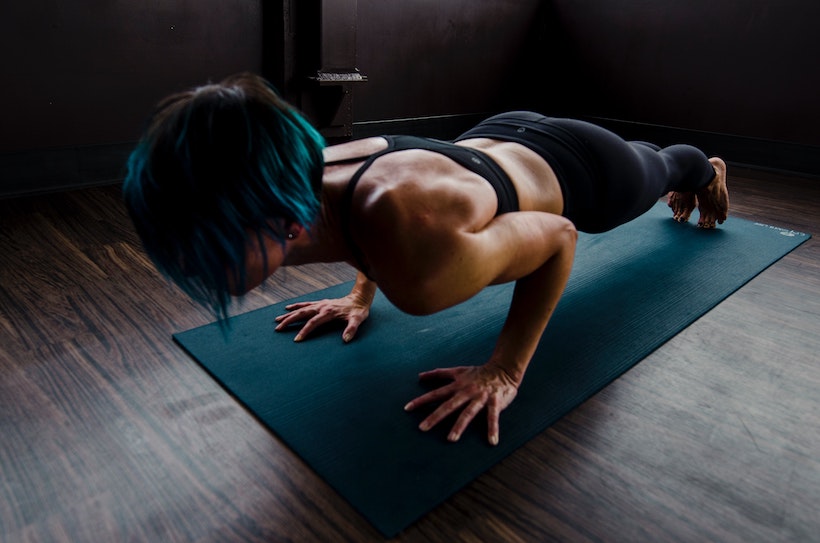 Finding a yoga mat isn't difficult. Most retail and department stores have yoga mats readily available. But just because they are available doesn't mean they are the best product for your goals, health, and safety. Many yoga mats are made from materials like PVC, which contains harmful chemicals. There are mats that are safe for you and the environment, but it may take a bit more homework to know which mats these are.
Below, we offer an easy guide for how you can choose a yoga mat.
How to Choose an Eco-Friendly Yoga Mat
If you don't know what to look for in eco-friendly yoga mats, we can help! Here are some tips and things to look for to help you make the best choice possible.
1. Avoid Plastic
Plastic yoga mats are made from PVC, or polyvinyl chloride. This is a petroleum-based plastic that contains harmful chemicals called phthalates. Phthalates are harmful to the environment and the human body. They are hormone disruptors that have been linked to serious illness, and even some cancers.
2. Look for Tree Rubber
A good natural and eco-friendly alternative to plastic or PVC is tree rubber. Tree rubber is a durable, long-lasting material that is made from harvested tree rubber. Natural rubber is a flexible, strong compound that is perfect for yoga mats. It can be stretched, is easy to clean, and is easy to make into thick, comfortable mats.
3. Find Mats Made in the USA
You don't want to expose yourself and your family to harmful chemicals, but how do you know that products you buy fall within safety guidelines? One way to be sure is to buy products that are made in the USA. These products, including yoga mats, will be in compliance with environmental and consumer protection laws.
4. Check for Recycled Materials
Some yoga mat brands are now using post-consumer recycled materials to make their mats. This is a great way to be more eco-friendly. You may even find some mats that are, themselves, recyclable, which will further promote eco-friendliness. Using recycled or recyclable materials is a great way to reduce your carbon footprint.
5. Look for Brands that Support Environmental Awareness
Another great way to be eco-friendly yourself is to support eco-friendly brands. A good example is Jade, a company that sells yoga products. For every yoga mat that Jade sells, they plant a tree. So far, the company has planted more than one million trees!
Another example is Manduka, a brand that supports recycling old yoga mats. When you buy a Manduka mat, you can opt in to their LiveOn program. This program allows you to send back an old yoga mat for recycling. You can send in any brand.
Conclusion
Choosing an eco-friendly yoga mat involves a bit more research and attention than simply picking one up at the local store. However, with a little time and effort, you will have a yoga mat that supports your needs and goals, while supporting the environment. That is a great way to bring environmental mindfulness into your yoga practice.