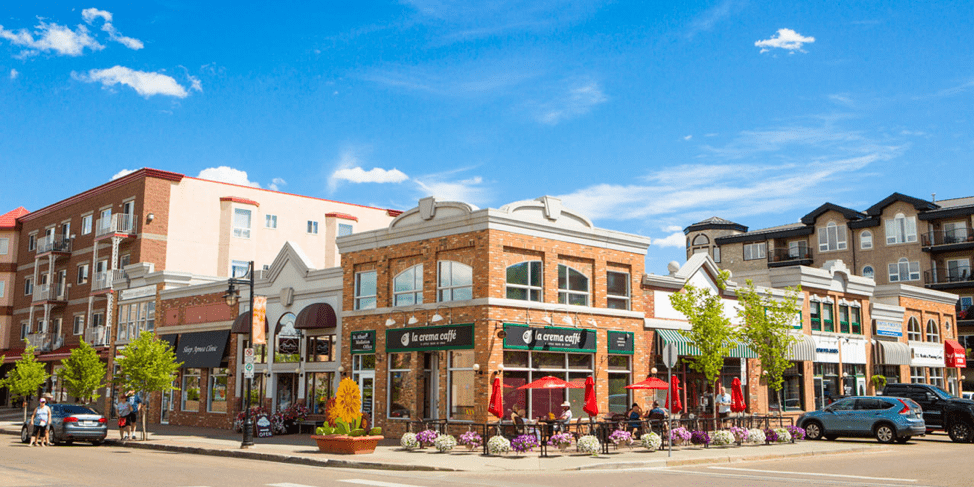 St. Albert in Alberta is a great place to live. It's snowy in winter and lush green during the warmer months.
There's plenty to do outdoors year-round, and even more to do that doesn't involve nature thanks to the lively arts and entertainment scene.
The healthcare is affordable and accessible thanks to Sturgeon Community Hospital and there is a fantastic educational system in place.
If you're looking at St. Albert real estate, how do you know where to settle down?
These are some of the best neighborhoods in St. Albert and why you'll love to live in them.
North Ridge
This peaceful community is a great place to retire. It's got a laid back atmosphere while providing residents much to see and do.
There are plenty of walking trails for fresh air strolls as well as lakes to enjoy the serenity of.
You can also raise a family here thanks to the JJ Nearing and the Sturgeon Heights schools. There are also plenty of parks and playgrounds to take the kids to.
Heritage Lakes
This neighborhood sits at the tip of St. Albert and has many great amenities for families.
There are plenty of parks and playgrounds as well as several schooling options.
Shoppers will like having The Enjoy Centre in their backyard, a mixture of garden and retail space that has shops, restaurants, and natural beauty to enjoy.
Lacombe Park
Lacombe has stunning older homes that sit on larger parcels of land. There are many cottage-style European abodes to peruse, and its location makes it easy to get to other sections of St. Albert.
Braeside
This is one of the oldest neighborhoods in the city, having been settled in the 1900s.
It sits on the banks of the Sturgeon River and has a variety of housing options to choose from, including duplexes, townhouses, and condos.
Red Willow and Butterfield parks are here, providing ample green space for those who like to hang out in nature.
Mission
A chapel was built here in 1861, providing the framework for the oldest area in the city.
St. Albert flourished with Mission as its center, a location that now has a population just below 2,400.
Akinsdale
This mid-size neighborhood features single-family homes built mainly in the 1970s and 1980s. More modern builds include condos, duplexes, and apartment buildings.
The residential areas are low density and there's quite a bit of green space and public parks to enjoy.
The Jarome Iginla and Kinex Arenas provide an outlet for those who love skating, hockey, and lacrosse.
Education opportunities are unique. In addition to a public elementary school, there's also a French immersion elementary school.
Inglewood
Inglewood's layout is unique compared to other neighborhoods in the city. The residential area is situated between Sturgeon River and Red Willow Park. On the other side of town is a large commercial corridor.
It may not be the best choice to raise a family due to both the layout and fact that there is no educational institution here for locals.