When it comes to giving gifts, whether it's for your best mate's birthday, for Christmas, or for whatever occasion, there's a rule of thumb that might be helpful: give them something that you would want for yourself.
The year 2020 has been a horrible year for everyone. With the pandemic, the lockdowns, and the self isolation, it hasn't been easy for all of us, especially those who live alone. So, what do you give a friend who lives alone during these challenging times? What would you want for yourself if you were the one living alone and couldn't exactly go out and have fun with your friends? Here are a few good gift ideas you might want to check out:
The DaVinci IQ2 Vaporizer
The DaVinci IQ2 vaporizer is ideal for that best mate who regularly partakes in the consumption of cannabis dry herbs and extracts. The IQ2 is the latest and greatest premium precision vaporizer from DaVinci. It is a dual-use vaporizer, which means it can be used for dry herbs as well as extracts. The IQ2 is a compact device, easily one of the best portable vaporizers in the market today. It boasts precision temperature control and adjustable airflow, allowing for a fully customized cannabis experience.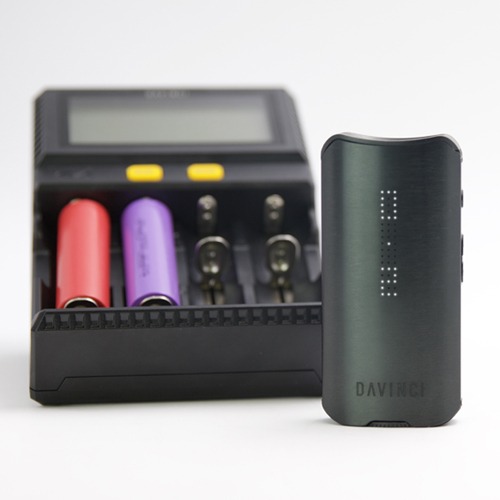 For the price of only $295, your best mate will get the IQ2 device, 9 pieces of organic cotton, 9 alcohol wipes, a 10mm bubbler adapter, a pick tool, a 0.2g dosage pod, a ceramic extract tab, and a USB charging cable. The vendor also has a promo that includes a free 4-bay battery charger with your purchase. Your cannabis connoisseur best friend will definitely enjoy this cool gift, especially if they live alone in a state where recreation cannabis consumption is legal, of course.
Sensyne Ring Light and Tripod Combo
This is perfect for that best mate who likes to become TikTok-famous. If you have a friend who wants to be a YouTuber or is a social media enthusiast, this gift will definitely help them out with their videos and picture-taking efforts.
The Sensyne 10-inch ring light comes with a 50-inch extendable tripod and a phone holder, perfect for live streaming, making tutorial videos for YouTube, as well as for taking pictures and video clips for TikTok, Instagram, and other social media platforms. The phone holder is compatible with all types of smartphones. The ring light and tripod combo costs only $36.99, and it's a great gift for a friend who lives alone.
Handheld Wireless Karaoke Machine by Tosing
This might be the ideal Christmas gift for that friend who loves to sing in the car or at home. The Tosing handheld wireless karaoke machine is a wireless microphone and a built-in speaker with clear audio and vivid sound effects. It is Bluetooth-enabled so your friend can connect the machine directly to their smartphone or tablet via Bluetooth to access the singing app/music library. The microphone can also be connected via cable when needed. There are three color options available: black, gold, and red.
The price for the Tosing handheld wireless karaoke machine starts at $59.99.
Apple AirPods with Charging Case
This is perfect for that best mate who loves to chill and listen to music all day. If your friend already has an iPhone or iPad, then this gift should be all the more ideal. The fact of the matter is the Apple AirPods is among the most popular gift gadgets in the market, regardless of whether the recipient is an iPhone user or not. If you're friend likes to listen to music in his downtime, don't miss out on this and order it for him already. The Apple AirPods with the charging case is priced at around $129 and it's flying off the shelves fast.
Non-Slip Exercise Mat by Clever Yoga
This is the gift you should definitely get for that yogi best mate of yours. Even if he doesn't do yoga, but you want to nudge him just a little into getting into this form of exercise, this would be a perfect gift. Clever Yoga's non-slip exercise mat is ideal for yoga, Pilates, as well as any other form of exercise that requires the use of comfy, non-slip mats.
This version of exercise mat is a bit squishier, wider, and longer than your average workout mat. It's a quarter-inch thick with high-density padding to avoid sore knees and elbows when stretching or doing yoga or Pilates. The Clever Yoga non-slip exercise mat is currently on sale at Amazon. You can grab it now for only $29.95. That's 25% off the original listed price of $39.99.
DAPPER All Natural Face & Beard Wash by Solo Noir
Here's the perfect gift for that best friend of yours who keeps a glorious stack of facial hair. This is especially great for that 2-in-1 kind of guy. You mate will now be able to streamline his morning routine by washing his face and beard with just a single product. The Dapper All Natural face and beard wash has the scent of Aloe Vera and Chamomile and it only costs $18 bucks at a content weight of 4 ounces. Beard butter is the perfect way to soften the beard after washing it.
OLEBR 3-in-1 Charging Stand
If you're not completely sure what to get your best mate this Christmas, consider this nightstand-friendly 3-in-1 charging station. This device will help keep his three most-used gadgets constantly charged. OLEBR's 3-in-1 charging stand is compatible with a variety of devices, including any of the iWatch, AirPods, and iPhone Series.
However, this stand doesn't come with the original cables and charger for the devices, so you might as well use this opportunity to restock your friend's stash of cables and chargers. The OLEBR 3-in-1 charging stand costs $27.92 at Amazon, down from the original listed price of $31.99. Original charger and cables not included.
DAVINCI MIQRO Vaporizer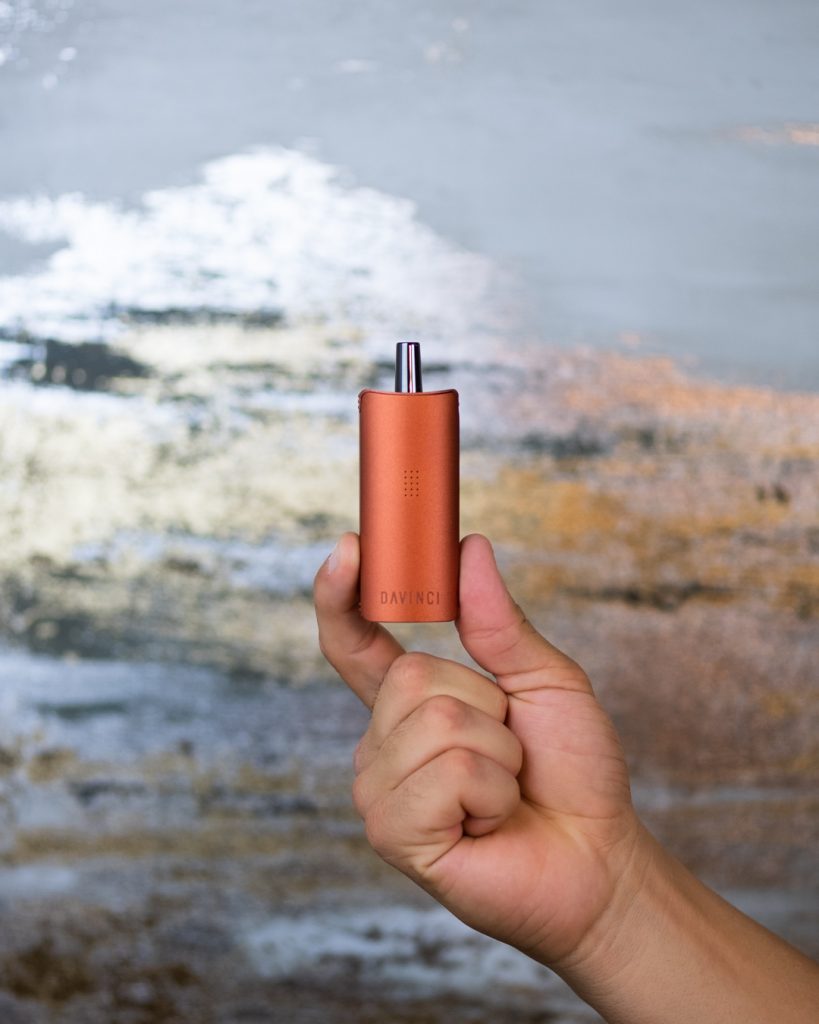 If you think your friend or loved one prefers a vaporizer smaller than the IQ2, DaVinci has exactly what you need: the Miqro. This sophisticated and sleek-looking vaporizer is probably the smallest you'll find, so it is ultra-portable. It's so easy and convenient to carry around. Make no mistake though, for it is packed with high-quality features and the coolest flavors. It heats up quickly, is simple to use, and looks really stylish. There are even different temperatures to choose from!

The DaVinci Miqro is available in two varieties: the Standard Kit and the Explorer's Collection. If you get the Standard Kit, the bundle comes with all the stuff essential for an unforgettable vaping experience: two mouthpieces, a battery, cleaning kit and a cable for charging. The Explorer's Collection, on the other hand, has a second battery, key chain canister for herbs, Miqro Glove (protective case), grinder coin and accessory kit.

If your friend or loved one is a light user or micro-doser, the DaVinci Miqro is the perfect gift for him or her. The Standard Kit is priced at $99 while the Explorer's Collection is sold for $119. The Miqro comes in five cool colors.
Conclusion
There you go. These are some of the best 2020 gifts for your best mates who live alone during the pandemic. The list incorporates various products for different types of individuals. Bear in mind these are merely suggestions designed to give ideas and inspiration on what to get your best friend this Christmas. The pandemic has been hard on all of us, but it has been especially harder on people who live alone. Giving your mate a Zoom call now and again will definitely make their day. Giving them a present that they might actually need, that's just the icing on the cake.