With summer just a few months away, now is the time to plan your getaway. There is no better destination for those seeking a refined holiday than the elegant French Riviera. The chic town of St Tropez sits at the heart of life along the French Riviera, known as the Mediterranean holiday hotspot of the world's rich and famous.
One of the best ways to enjoy the French Riviera's finest offerings is by renting a luxury summer villa in St Tropez, offering guests complete privacy and exclusivity.
Here are some of the most luxurious villas to rent in St Tropez, the gem of the French Riviera.
Villa Parasol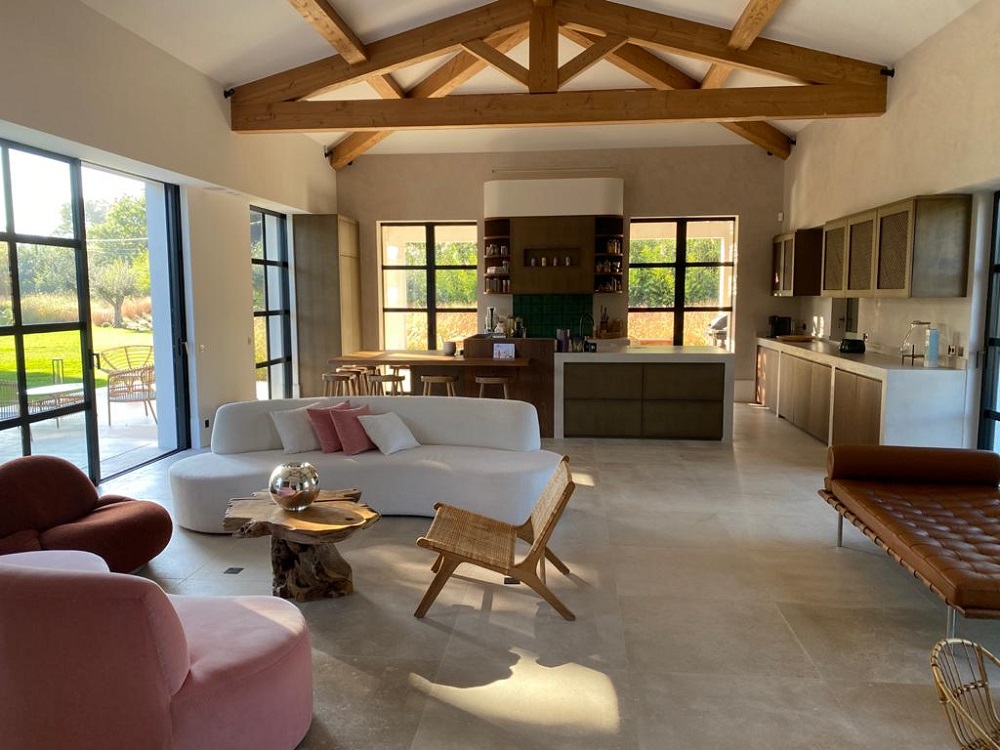 This newly built villa is ideal for a sun-drenched summer holiday. Located just moments away from St Tropez's legendary Pampelonne beach, this luxury summer villa in St Tropez offers plenty of space for the entire family. The villa's amenities include five spacious and well-appointed bedrooms, five bathrooms, a fully equipped kitchen, a cinema room, and a petanque court. The lush grounds and terraces are ideal for alfresco dining and soaking up the warm Mediterranean sun, while the swimming pool, with its secure gated perimeter, makes this an ideal villa for families with young children.
Villa Sassari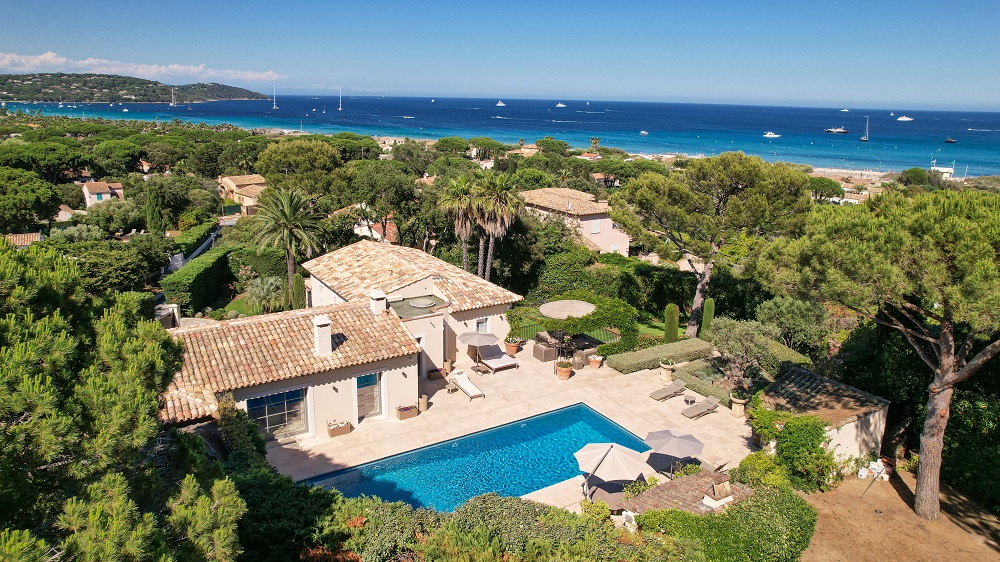 Boasting a newly renovated contemporary interior and voluminous proportions, Villa Sassari is perfect for family holidays. Amongst the villas many amenities are six bedrooms, one with a private entrance, a stylish billiard room with pool table, a cinema room, a petanque court, a heated swimming pool with pool house, and a Tuscan inspired outdoor dining area with kitchen and BBQ. The villa's lush grounds and terraces offer ample space for relaxation, while the panoramic sea views are simply breathtaking. With easy access to the stylish town of St Tropez and its exclusive beaches, Villa Sassari offers the summer villa St Tropez rental for a luxury escape along the French Riviera.
Villa Sunset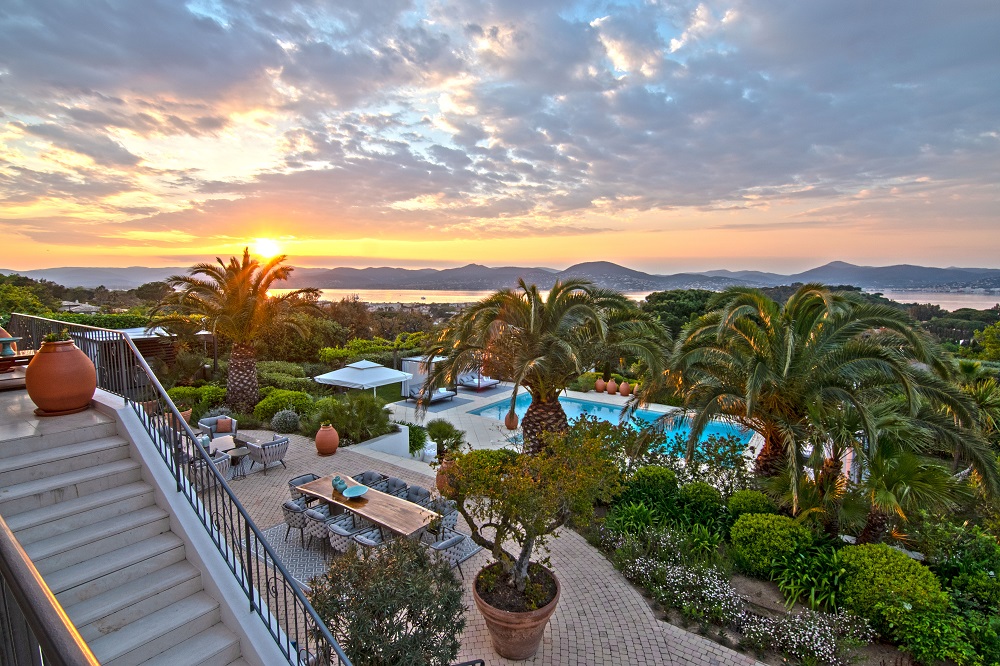 This glamorous villa is located in the private domain of La Belle Isnarde, home to some of the most luxurious St Tropez summer villas. Just seven minutes from the centre of St Tropez, this villa is ideally placed for those seeking to enjoy all the elegant offerings of this chic town, from its designer boutiques to its award-winning restaurants and lavish resorts. Villa Sunset offers six bedrooms and six bathrooms and a fully equipped gym with Life Fitness equipment, a Jacuzzi, an outdoor kitchen with a pizza oven, a heated swimming pool, and a dedicated Zen area, the ideal spot to enjoy a moment of serenity. Boasting superb sea views coupled with lush landscaped gardens, Villa Sunset personifies St Tropez's luxury lifestyle.
Villa Stellar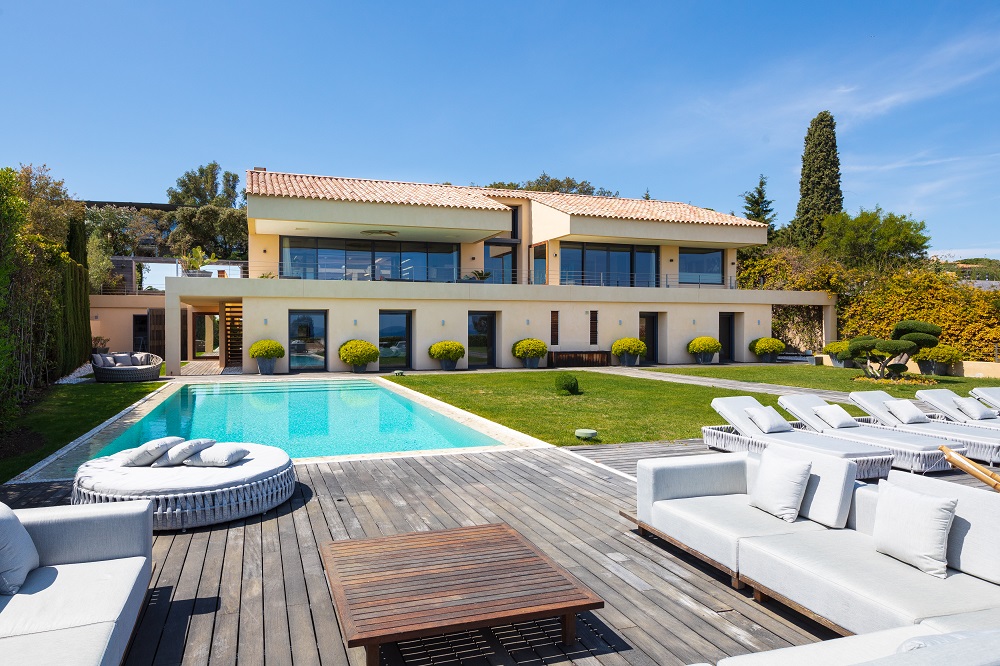 For those seeking an ultra-contemporary summer Saint Tropez villa, then look no further than Villa Stellar. Boasting clean lines and light-filled interiors, Villa Stellar is an ultra-fashionable luxury St Tropez rental located just moments from St Tropez's most exclusive offerings, including the legendary Pampelonne beach. Filled with modern art and handpicked furnishings with a nod to the 60s and 70s, Villa Stellar is suited to those seeking the utmost style and comfort. Amenities include four elegant bedrooms, a two-bedroom staff apartment with a private entrance, an outdoor dining area, a study with a library, a swimming pool, and panoramic sea views. This villa is particularly appealing for young families, featuring a beautifully decorated kids' bedroom with three beds, a small bedroom for a nanny, and a dedicated playroom.
Villa Casa Victoire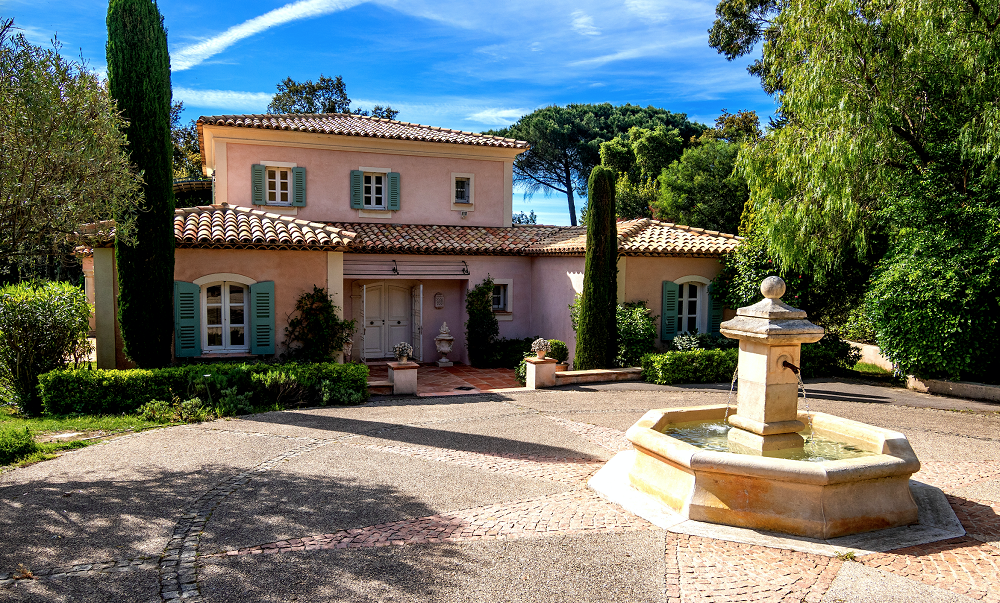 Villa Casa Victoire is a beautiful pastel pink Provençal property bursting with French Rivieria charm. With beautiful views of the sea, vineyards, and the rolling countryside, Villa Casa Victoire offers a truly restorative escape. Some of the many amenities at this luxury summer villa in Saint Tropez include four bedrooms, plus a private bedroom in the villa's guest house, a heated free-form swimming pool, petanque court, expansive outdoor lounge areas with sea views, and lush landscaped gardens.
Villa Cassiopeia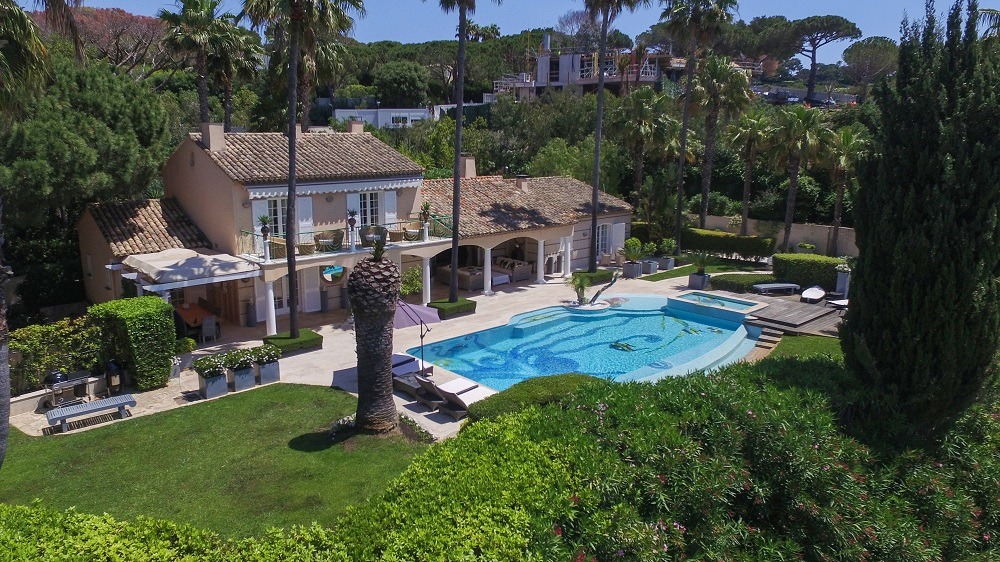 Located in the exclusive Domaine de la Capilla, this picturesque property offers everything you could need for a relaxing family vacation in the sunshine. A spacious swimming pool surrounded by lounge areas and a shady terrace is the ideal spot for al fresco family fun. The villa's interior includes four well-appointed bedrooms, a large living and dining room, cinema room, library, professional bar, and a staff bedroom. Villa Cassiopeia is within easy walking distance of Pampelonne beach and its exclusive beach clubs.
To ensure your pick of the best villas in St Tropez now is the time to book. Which luxury summer villa in Saint Tropez do you fancy enjoying your summer getaway at?