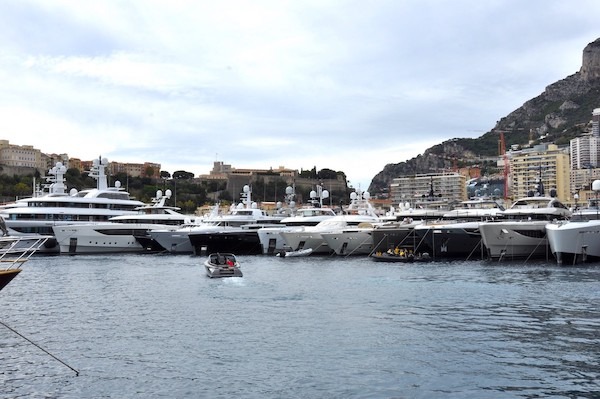 Superyachts have come to be regarded as one of the biggest indulgences of our time. Once created as a luxurious way to dine at the dock or travel from one coastline to the next, these floating assets have long provided cookie-cutter offerings. That is, until now.
Today, superyachts have to tick a lot more boxes, meaning superyacht designers and shipyards have to not only push the boundaries of modern yacht design but also challenge the status quo, creating innovative vessels that are unlike anything seen before.
From optical illusion designs to hybrid cruisers and state-of-the-art amenities, there are no limits to an owner's vision or a superyacht designer's imagination. Discover the five most unique superyacht designs.
Sailing yacht BLACK PEARL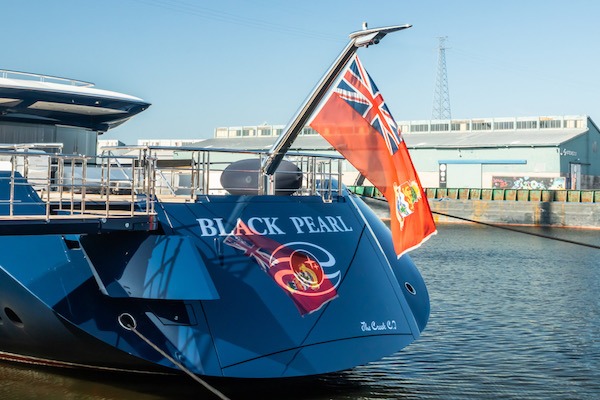 Designed by Nuvolari Lenard along with Ken Freivokh and built by Oceanco, BLACK PEARL is the largest DynaRig sailing yacht in the world. She is a tri-deck sailing yacht boasting three unique 70m DynaRig carbon masts and a sailing system designed by Dykstra Naval Architects. Her 2,900 sqm black, iconic sails are a tour de force and can be set rapidly in 7 minutes. As one of the largest sailing yachts ever built and one of the most unique luxury yacht designs, BLACK PEARL features a 49-foot beam, enough to accommodate six staterooms for 12 guests.
BLACK PEARL's modern yacht design has been carefully considered with the future in mind. She is among the latest generation of environmentally friendly and highly efficient vessels, well-equipped with hybrid propulsion systems and waste heat recovery.
Motor yacht GALACTICA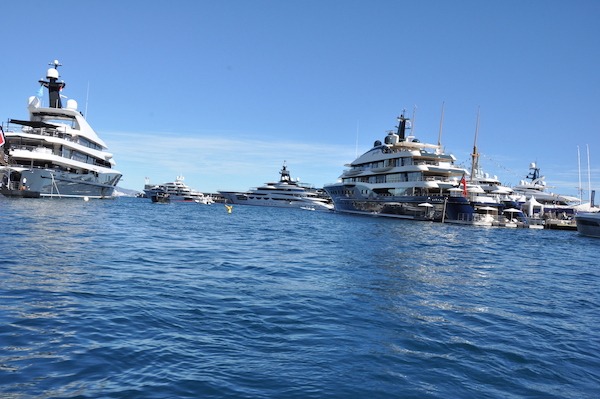 Built by the Dutch shipyard Heesen in 2022 and designed by Espen Øino / Sinot Yacht Naval Architects, the 262-foot motor yacht GALACTICA redefines the rules of superyacht design. The shipyard was faced with the challenge from the owners to create one of the largest and fastest superyachts in the world, which led to the creation of an all-aluminium superstructure to keep weight to a minimum and speeds close to 30 knots, as well as a newly patented "backbone" for unrivalled strength and rigidity.
Motor yacht GALACTICA's fast displacement platform is created using two long, flat metal plates that prevent the hull from flexing in the water. Powered by three MTU engines and with a fully certified helipad, no destination is out of reach for GALACTICA.
Motor yacht OLIVIA O
Launched in 2020, Ulstein Verft's 88.5m OLIVIA O is an impeccable combination between a luxury superyacht and a full ocean-going explorer yacht. Mesmerising in every possible way, OLIVIA O showcases an Espen Øino superyacht design interior with windows with steel borders and corridors with painted metal ceilings. She is also uniquely characterised by Ulstein's trademarked X-Bow, which was initially designed for use on offshore vessels. In fact, she is the first ever superyacht to feature this modern yacht design.
Motor yacht ARTEFACT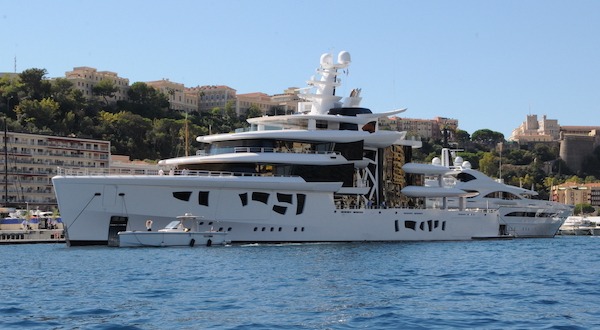 ARTEFACT is a cutting-edge motor yacht, far ahead of its time. Known around the world by yachting enthusiasts for her exceptionally striking luxury yacht design, ARTEFACT was launched in 2020 by the German shipyard Nobiskrug. This masterpiece, beautifully designed by Gregory C Marshall, sets a new standard for engineering while enhancing passenger comfort onboard.
ARTEFACT is one of the most striking superyacht designs ever created, showcasing geometric shapes and 740 square metres, or 8,000 square feet, of structural and decorative glass weighing 60 tonnes. The motor yacht includes several new technological and engineering features to minimise its environmental impact. These comprise solar panels and an extensive battery storage system which allows the superyacht to operate without internal combustion engines for a select amount of time.
She is the largest-volume 80m/262-foot superyacht in the world and is among the first vessels to meet IMO Tier III emissions regulations. M/Y ARTEFACT also features zero speed stabilizers, providing exceptional comfort levels to guests.
Trimaran ADASTRA
Launched in 2012, ADASTRA remains one of the most head-turning superyacht designs ever created. The futuristic custom-built trimaran is well-known in the yachting world for its revolutionary luxury yacht design and engineering. ADASTRA's innovative superyacht design came from the vision of British studio Shuttleworth Design and was constructed in China by McConaghy Boats. Her streamlined and lightweight hull is made from a super-strong e-glass and Kevlar foam, while her superstructure comprises carbon fibre, all contributing to very low fuel consumption.
Although her main superstructure appears slender, her interior superyacht designers have cleverly fitted spacious accommodations for nine guests and six crew, with large, curved windows that let in ample light, adding to the vessel's adding to the vessel's unique and innovative design.
It is without question that these are some of the most head-turning superyacht designs to date, curated with the future in mind. Which superyacht do you fancy cruising around the world on?