If you are planning to attend the Monaco Grand Prix 2021, you'll likely have already started thinking about where to stay. This much anticipated event runs from Thursday 20th to Sunday 23rd May, and will see world-class racing drivers, celebrities, and petrolheads gather in the Principality to see some seriously edge-of-your-seat racing. Accommodation books up faster than Lewis Hamilton completes a circuit, so it's a good idea to decide where you're staying early. With that in mind, here are three incredible luxury villas located near Monaco and available for less than €10,000 per week over the Grand Prix. Rent a villa during Monaco Grand Prix 2021 from our list below.
Rent a well-priced luxury villa during Monaco Grand Prix 2021
Villa Michelina, Eze Sur Mer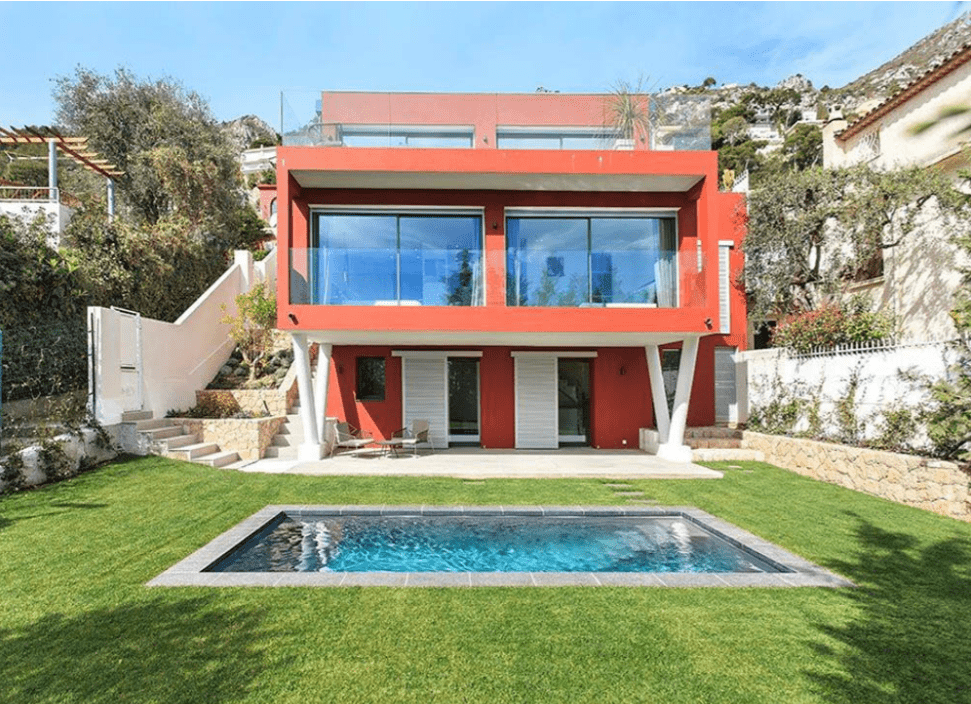 The four-bedroom Villa Michelina is a chic property in Eze Sur Mer, located just a 15 minute drive to Monte-Carlo and a 30 minute drive to Nice Airport. Bus and train stations are just a few minute's walk away for those who would rather use public transport. It is also just a few minute's walk to the beach and to two famous beach clubs, meaning that when you are not enjoying the adrenaline-fuelled fun of the hairpin turn you and your family can relax by the sea. The weather in Monaco at this time of year is delightfully sunny with highs of 20°C, making it an ideal time to visit.
Villa Michelina is split over three levels and includes four comfortable bedrooms, a living area with a fully equipped kitchen and an elegant terrace offering sea and mountain views, a garage, a swimming pool, and even a steam room. There is also air conditioning, an electric window shade, outdoor lighting, an alarm system and video security. Promising everything you could want for a holiday on the Cote d'Azur, this Monaco Grand Prix 2021 villa rental offers great value for a week's stay.
Villa Eze, Eze Sur Mer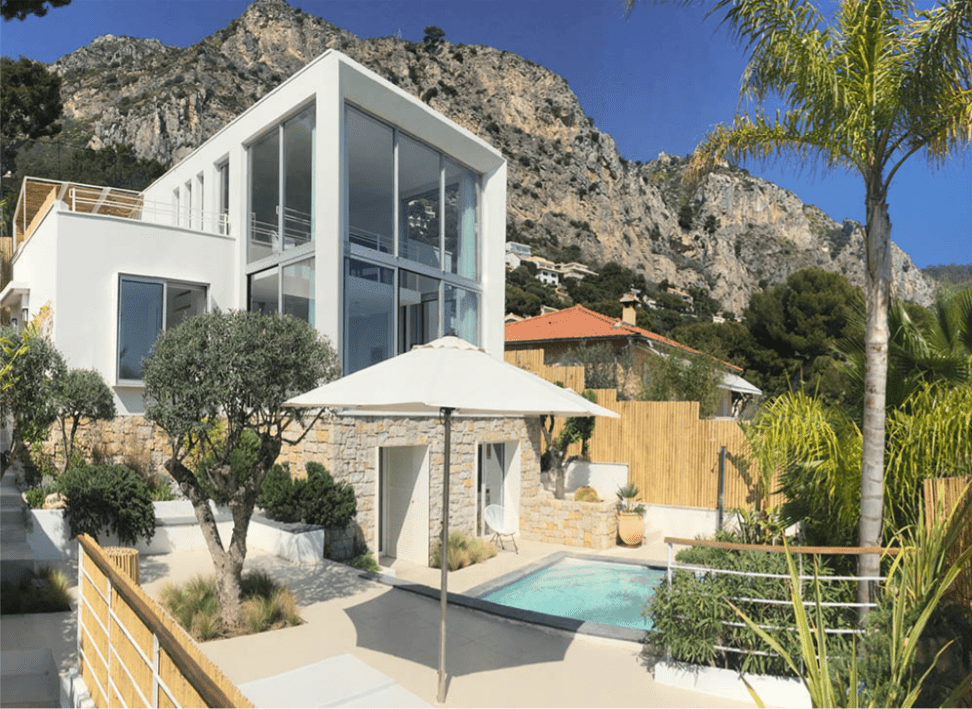 Anyone looking to rent a villa during Monaco Grand Prix 2021 will be delighted with Villa Eze, a contemporary property in perfect condition. Conveniently situated between Nice and Monte Carlo in a quiet, residential, and very beautiful area, it is just five minute's walk from the beach.
The property is south-facing and flooded with light. It sleeps eight guests over four bedrooms and offers three bathrooms, alongside a large living room with a grand piano and both sea and mountain views, plus a kitchen with a small wine cellar. Outside, you'll find a tropical and Mediterranean garden with olive, orange and lemon trees and a heated swimming pool. The entire property has been built using high-quality materials, such as terrazzo floors, natural stone and marble.
A fully secured villa offering a garage, this property is ideal for those who wish to occasionally escape to the hustle and bustle of the Formula 1 and enjoy paradisiacal bliss.
Villa Serena, Eze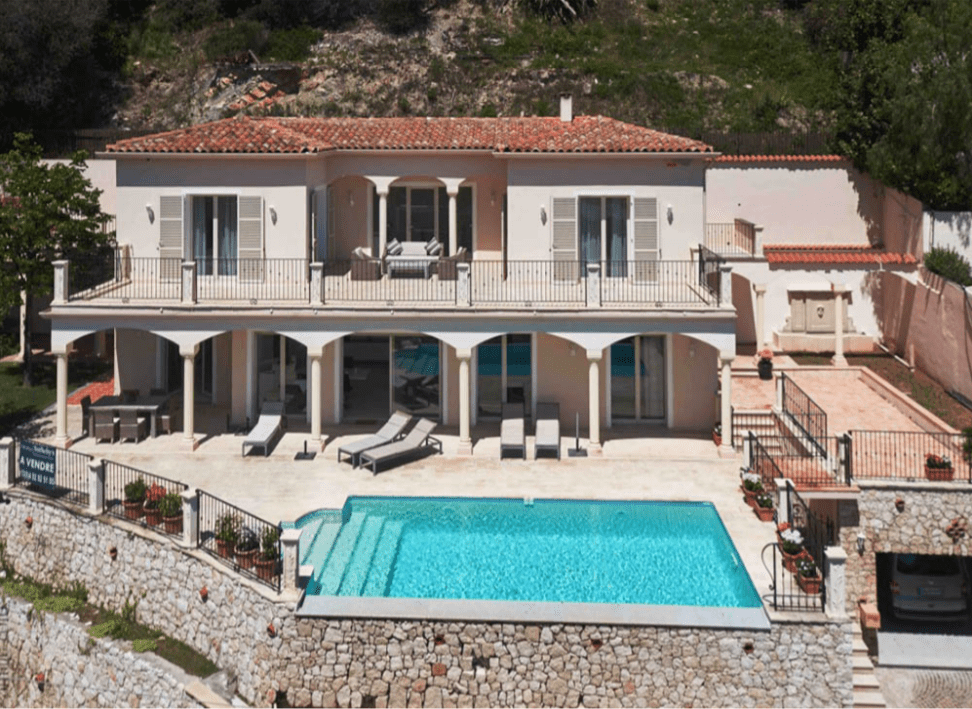 Villa Serena is located just 4km from Monaco and 14 km from Nice, making it an ideal Monaco Grand Prix 2021 villa rental. It is just a few minute's from the beaches of Monaco and Cap Ferrat, and is also close to the towns of Eze sur Mer, Beaulieu sur Mer and Cap d'Ail, perfect for exploring when not watching the race.
This stunning villa enjoys breathtaking views over the sea. It offers four bedrooms, three of which offer direct access to beautiful sea-facing terraces, alongside three bathrooms and one guest WC. There is a fitted kitchen with a wine fridge and a sunny living-dining room, and the entire property is kept by a house manager.
Beautiful gardens of 1300sqm include a pool area with barbeque, billiards, and ping pong tables, ideal for if you're feeling competitive after a day of watching the world's best drivers battle it out.
With Formula 1 being one of the hottest events in the Monaco calendar, don't delay in booking your accommodation. Rent a villa for the Monaco GP 2021 and enjoy the racing in style!