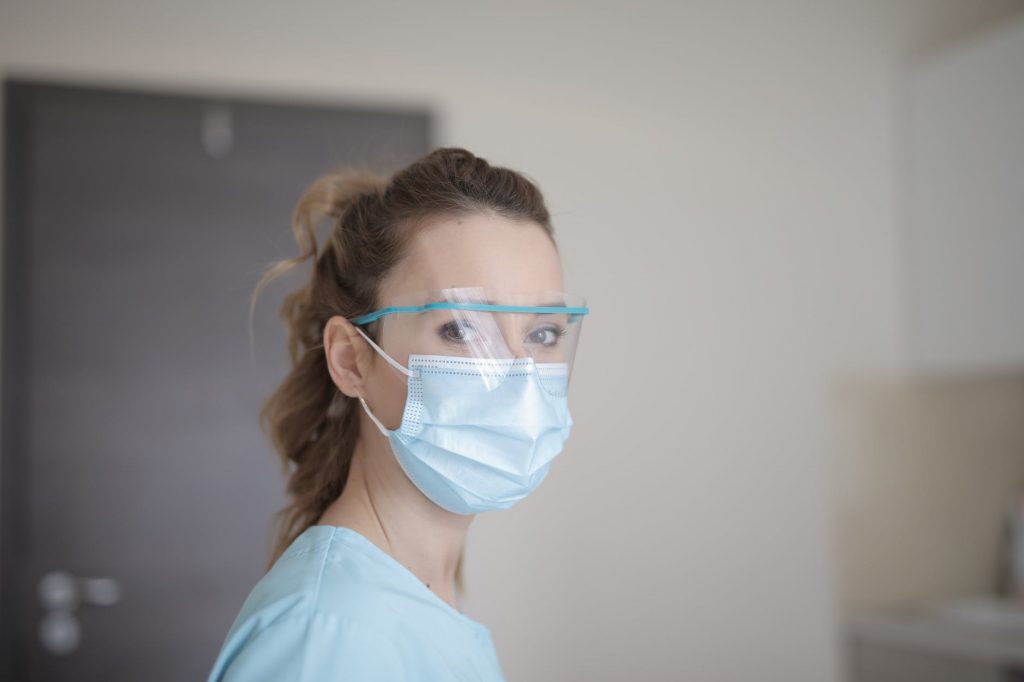 It is open enrollment season for most Americans, which means millions of people are taking to the healthcare marketplace and state exchanges to explore their options for health insurance coverage. Unfortunately, the application process and choosing your insurance plan can be confusing and overwhelming. There are many options and premium costs can be intimidating. 
Put together by a Wharton health insurance agency, here's a step by step guide to choosing health insurance that can help alleviate some stress and help you feel more confident in your decision.
Step One: Choose The Right Healthcare Marketplace
If you do not qualify for health insurance through an employer, then your first step will be choosing the right healthcare marketplace or exchange. Most states have their own exchanges, and the federal healthcare marketplace offers a variety of health insurance options depending on your zip code.
Step Two: Compare Health Insurance Plans
When you are looking at health insurance options, you will see different types of plans called HMO, PPO, POS, etc. These are the various types of plan that determine how much your out-of-pocket responsibilities will be when you need care. It's important to know the difference between these types of plans before you make a choice. As a general rule:
HMO (Health Maintenance Organization): Must stay in network. Visits to specialists will require a referral. There are lower out-of-pocket costs, but you are limited in your choice of providers.
PPO (Preferred Provider Organization): PPOs allow you to see any doctor, but in-network doctors are less expensive. You do not need a referral to see a specialist. The out-of-pocket costs are usually higher, but you have more flexibility in who you can see.
EPO (Exclusive Provider Organization): Except for emergencies, you must see an in-network provider. Referrals are not required for specialist visits. You have lower out-of-pocket costs, but have less flexibility in your providers.
POS (Point of Service Plan): You can see any doctor, but in-network providers cost less. You do need a referral to see a specialist. Your doctor coordinates your care, but you have more options for providers.
HMOs tend to be the least expensive plan, but they have less flexibility in the choice of providers. If you don't mind your primary care doctor coordinating your care, then an HMO or POS can work great. If you want more flexibility and control over your providers, a PPO may be a better option.
Step Three: Compare Networks
When we talk about in-network or out of network providers, we are referring to the insurance plan network. That is, the network of doctors that are covered under your plan. If you use an in-network doctor, you have more coverage with your insurance plan. It is important to look at the plan networks if you already have established healthcare providers or facilities you want to use.
Step Four: Compare Out-of-Pocket Expenses
All health insurance plans have an out-of-pocket maximum – meaning the amount you should expect to pay before your insurance kicks in and covers your medical expenses. Often, the lower your monthly premium is, the higher your out-of-pocket maximum is. If you anticipate needing a certain procedure, maintaining medications, or you have a chronic medical condition, a plan with a lower out-of-pocket maximum may be recommended. If you are generally healthy and your monthly budget requires a lower premium, a plan with a higher out-of-pocket maximum may be recommended.
Step Five: Compare the Benefits
Now that you have narrowed potential plans, it's time to compare the benefits of each to make sure you are choosing the best plan. Important benefit considerations include:
Are certain medications covered?
Are maternity services covered?
Are physical therapy or rehabilitative services covered?
What if I get sick while traveling?
What if I need emergency care?
These are just some of the important factors you should consider when choosing a health insurance plan.