I love dogs, ALL dogs! But I admit that I love some breeds more than others. I have always been a fan of small dogs, but I recently have become obsessed with a little bigger size of dog, the Corgi! Here is why Corgis are adorable and why I have fallen in love with them!
1. They Smile!
Yes, they actually look like they are smiling! Corgis tend to ALWAYS be happy and what is more adorable than a happy pup?
2. They Wiggle Their Butt
I just love the way a Corgi walks, always strutting its stuff. They happen to have the cutest and furriest behind and sure know how to wiggle it when they walk by, with plenty of sass!
3. Corgis are Smart
Since Corgis are so smart, corgi training is easy! Most Corgis will listen and catch on to commands rather quickly, especially if they are motivated by food.
4. They Can Be Very Mischievous
I always love a silly pup and Corgis can be quite mischievous. They will get into things they aren't supposed to, but look oh so cute doing it and definitely will give you that guilty look after. How can you stay mad at a face like that?!
5. They LOVE Food
Most dogs love food, but Corgis REALLY love food, as you can tell from their thicker body. Some breeds are more food driven and Corgis are one of those breeds, which is why they are easy to train.
6. Corgis Like to Play
Since Corgis love food, they need to make sure they are working off those calories. So, it is a good thing Corgis love to play. Corgis tend to find their favorite toy, a stuffed animal or a ball, and never let it go! They can grow very attached to their toys so make sure they never have to part from their beloved toy.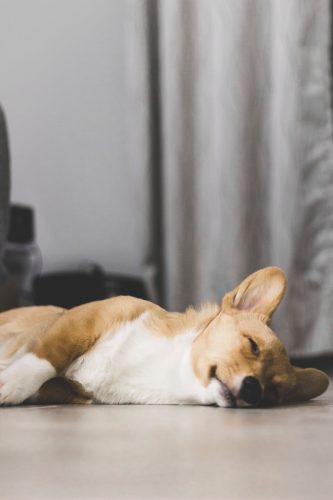 7. The Way They Sleep
Corgis play hard and sleep hard! Of course, most pups look absolutely adorable when they sleep and Corgis are no exception. They love to run for days so be prepared for a lazy pup after a day full of play. Corgis definitely need their beauty sleep.
8. Their Paws!
Corgi paws are so furry and cute! There is just something about dog paws that are super adorable. Corgis have bigger paws with tons of fur, so they have plenty of paws to love on.
9. They are Very Loyal
One of the best traits of Corgis is that they are super loyal. They are known to never leave your side and will always be your best friend. The breed is also very friendly to other dogs and humans, but will always consider their human their favorite one.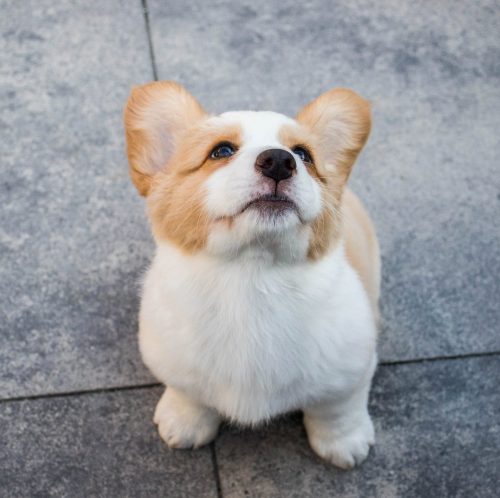 10. They are Corgis!
Why are Corgis so adorable? Because they are Corgis! Corgis are one of the best breeds because they are sweet, playful, funny and loyal. If you are thinking of adding a new pup to your life, definitely consider the Corgi!