While it isn't quite the Christmas season yet we only have one or two weeks left before the Christmas decorations start showing up. That means for many of us the work Christmas party is going to be announced soon.
Whether you have a big Christmas party in Nottingham or a small one at the office there is going to be one thing a lot of people will dread. The secret Santa is a common workplace staple at Christmas parties but many people really struggle with it. But you don't have to if you dread the secret Santa simply follow these do's and don'ts.
Do: Follow the Rules
Every Christmas party secret Santa will have certain rules to follow. There should be an agreed-upon budget usually somewhere between £5 – £10 in most places. Some events might have a theme as well, but this isn't overly common these days. While it might be tempting to ignore these rules and opt for something really cheap or really expensive you shouldn't.
If you have to buy a couple of cheaper things to get to the agreed-upon price do it. If you get someone you are good friends within the name-draw don't treat them any differently by spending double the budget on them. Secret Santa is only fun when everybody is treated equally so stick to the budget.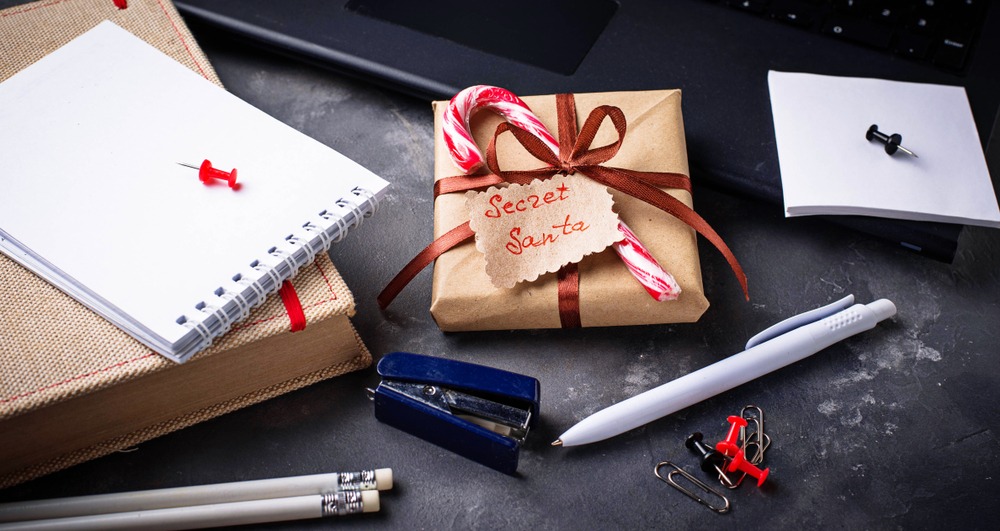 Don't: Over Think Things
Christmas should be a time for fun and a works party with a secret Santa is the perfect opportunity to have a good time. So, don't stress or panic too much about the secret Santa! As long as you stick to the agreed-upon budget and don't get anything that could be taken as offensive a secret Santa will be a lot of fun at a Christmas party.
Do: Try and Do Some Subtle Research
However, to contrast that above tip while you shouldn't stress out too much about a Christmas secret Santa you should try and do some subtle research. Whether you are having a small office party or just handing out the gifts on the last day of work before Christmas you should have plenty of time to get some subtle research done.
If you are lucky you might end up buying a gift for someone you know quite well however in most cases (especially in larger offices/ workplaces) you will likely end up with someone you don't know much about. That's fine because you have time to do a little subtle research and if you're still struggling everyone enjoys some Christmas socks, don't they?
Don't: Panic Buy at The Last Minute
Never run the risk of leaving your secret Santa to the last minute. There is nothing worse than running out on the day of your Christmas party to grab an emergency gift at the last minute. So, make sure you get your Secret Santa gift early.
Once you know who you're buying for, give yourself a week or so to do some thinking and research and then go out and buy. Buying early is much better than buying late when it comes to a Secret Santa.
Do: Remember to Have Fun
Finally, the last piece of advice I have when it comes to secret Santa's for Christmas parties and events is to have fun with it! So many people dread the annual Secret Santa, but you really shouldn't. It can and should be a bit of fun so don't worry or panic and just go and have fun with it.
So, now you know these do's and don'ts your upcoming secret Santa should be worry-free and a lot more fun!